Welcome to Chandler Contigo, our celebration of Hispanic Heritage Month!
In partnership with the City of Chandler Diversity, Equity & Inclusion office.
Signature Events
Oct 7th | 10:00am - 12:00pm
Join us for a fiesta day in honor of celebrating Hispanic Heritage Month! Music, crafts & more for all ages.
Take part in the unique aspects of Hispanic culture at these October storytimes, creative youth programs and a Fiesta on Sunset's new patio!
Special Thanks to Our Sponsors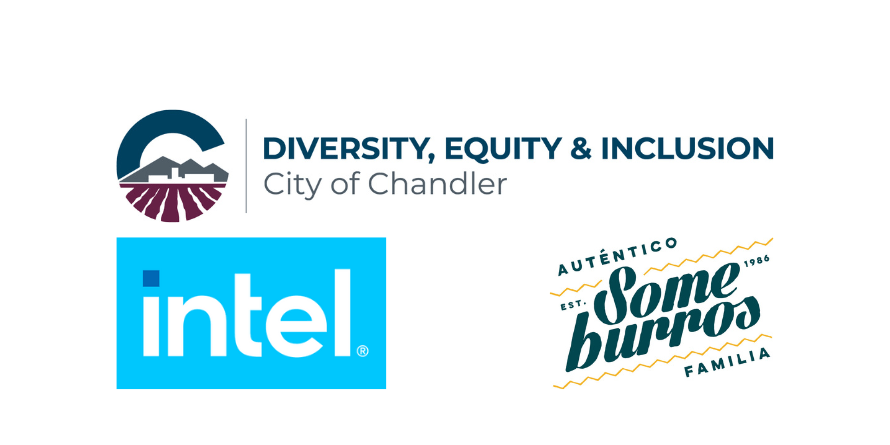 Arts & Crafts
Sep 15th | 12:00am - Oct 31st | 12:00am

Oct 4th | 4:00pm - 6:00pm

Oct 5th | 2:00pm - 3:00pm
Let's Eat
Sep 15th | 12:00am - Oct 31st | 12:00am
Science
No related upcoming events.
Storytime
Oct 3rd | 9:15am - 10:00am

Oct 3rd | 10:15am - 11:00am

Oct 4th | 9:15am - 9:45am
StoryWalk®
Take a walk, read a book, and have an adventure! Learn about children's picture books on display at a park near you.
More Resources for Hispanic Heritage Month
Online Resources
Biography
Articles from newspapers, journals, and reference works on notable historical and current figures. Search for people like Lin-Manuel Miranda, Jenna Ortega, Esmeralda Santigo, and others.
Kanopy
Streaming documentary videos and independent films. Create a free account using your library card number and browse Kanopy's Hispanic Heritage Month collection.
Mango Languages
Language lessons with listening, speaking, and reading exercises. Includes Latin American Spanish, Castilian Spanish, and English for Spanish speakers.
PressReader
Newspapers and magazines from around the world. Find El Pais, Muy Interesante, TV y Novelas, and more!